Sweetcorn Chowder
Ingredients
200g Potatoes, peeled and chopped into cubes
300ml Stock (made up with 1 stock cube)
150g Sweetcorn
4 Spring onions, sliced
200g Tinned lentils, drained.
100ml Coconut milk
Method
Heat the oil in a large saucepan and gently fry the onion for 2 minutes, or until softened, stirring regularly.
Add the potatoes and stock – cook for 10 minutes.
Add the coconut milk, sweetcorn, and lentils. Stir well and bring to a simmer.
Cook for 5 minutes, stirring occasionally. Season with lots of pepper and serve.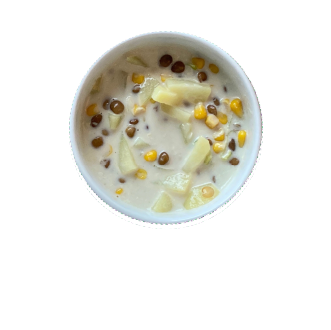 More recipes: